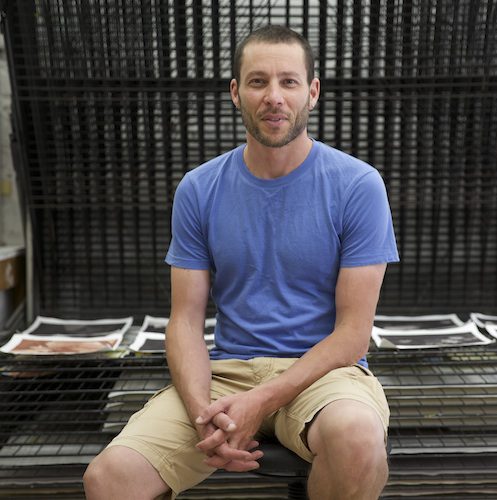 Damon Kowarsky studied printmaking at the Victorian College of the Arts, Glasgow School of Art and Advanced Figure Drawing with Godwin Bradbeer at RMIT.
Since graduating he has travelled extensively in South Asia, Europe and the Middle East. Architecture and the colours of earth and sky inspire much of his work.
Damon has worked as a scientific, courtroom, and archaeological illustrator, including assisting on a dig for the Dakhleh Oasis Project Egypt in 2002. In 2007 he taught drawing at Beaconhouse National University Lahore and studied miniature painting under Murad Mumtaz and Mahreen Zuberi. In 2010 and 2014 he taught printmaking at Indus Valley School of Art and Architecture Karachi.
Damon exhibits regularly in Australia and abroad, holding solo exhibitions in cities including Melbourne, Hong Kong, New York, Philadelphia, Wellington, Cairo, Damascus, Lahore, Islamabad and Karachi.