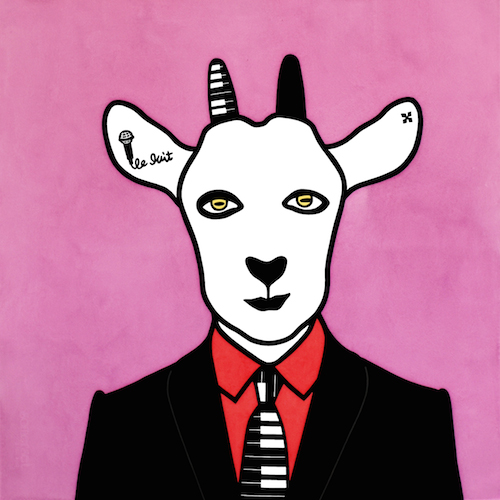 "Rona Green is the ring-leader of a bizarre bestiary of animal-human hybrid hooligans, dandies, blokes, rock-chicks, weirdos, heart-throbs and trend-setters. Sometimes you'll feel like you've seen some of these characters before in real-life, perhaps on a dingy street corner somewhere, at a gig, a biker bar, on a park bench or maybe even in a police line-up. Sometimes they're so strange and unexpected they are surely the product of a museum of curiosities." Paul Compton, 2018
The fantastical figurative pictures Rona makes, explore ideas about the nature of individuality. Specifically her interest is in how identity is expressed via the body; physical appearance and the ways it can be altered; the skin and its potential to be the stem point for transformation – how the body can be a vehicle for narrative by means of transformative devices, particularly anthropomorphism and body decoration.
Use of tattoo as a motif is fired by its capacity to tell a story – it can convey information about origin, affiliation, status, and proclivities. As a form of communication tattooing has the ability to transcend language barriers. Tattoos can speak to (or be read by) almost anyone on some level which makes them an exciting tool for transmitting ideas.
Through the fabrication of strange and unusual hybrid creatures Rona wishes to champion as well as celebrate idiosyncrasy.
Exhibition closes 24 November