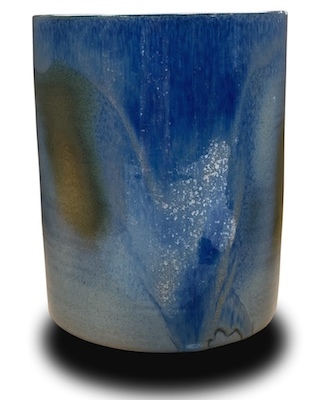 Well known NZ Potter, Peter Collis, had a very successful exhibition 'Tell Me What You See' at Solander Gallery in May 2018.
He has just returned from an 8 month stay in Los Angeles California. He was there to support his wife; actor Julie Collis, and they both decided to return to the security of NZ during the Covid 19 pandemic
The opportunity to exhibit this new work has been the driving force for a burst of energy. The perfect platform for him to be able to put into practice the development of the wheel thrown and constructed form he is well known for, and further them as vehicles for his exploration of crystal glazes. This work responds directly to the forms and distinct colours of the LA environment and Art world.
Please join Peter for the opening of his exhibiton 'Electric Anagama' on Wednesday 22  July from 5.30pm – 7.00pm.