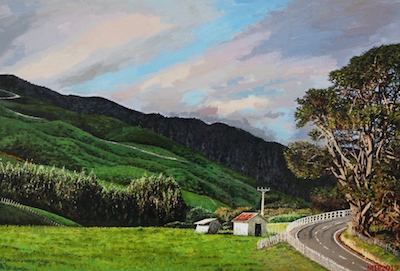 The New Zealand landscape has become a way for Matt Palmer to connect to his past. Matt returns home to New Zealand from Sydney often, wandering from place to place as a way to reconcile memories and longing for his childhood.
"A way home. A way of remembering. A way back into the past. A way of trying hard to hold steady the face of what I can only see as a challenging future."
All exhibition works will be available to view online from 28 May.