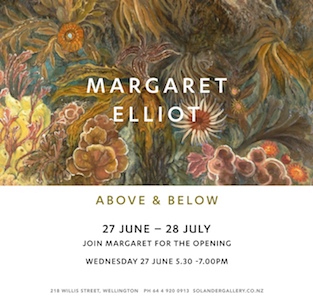 "The enjoyment of landscape is a spatial thrill" David Hockney
I have always lived near the sea and it has always fascinated me. Jacques Cousteau was always compulsory viewing on our black and white TV set. I wanted to become a marine biologist until I discovered that counting limpets in a square metre quadrant is boring and I ended up going to the dark side, art!. I realised that although I was interested in the how and why, I was much more interested in the visual delights of the marine environment.
The two major interests that have driven my painting practice have been the need to convey a sense of the drama of space and scale and a fascination with natural processes and the patterns and forms resulting from these. The painting as it develops over time and the layers build up is a summation of many aspects of my experience of the natural world and my feelings for it and a dialogue with the medium of paint to create a language to express and convey this to the viewer.