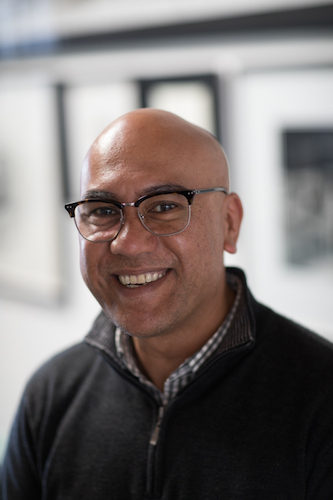 Michel Tuffery received a Diploma in Fine Arts (honours) from the School of Fine Arts at Otago Polytechnic in 1989, before undertaking further study at the University of Manoa in Hawai'i.  He has since exhibited extensively around New Zealand and internationally. In addition to receiving several national and international art awards, public commissions and residencies, Michel also has work in major collections internationally. He was notably the first Polynesian to have work acquired by The British Museum. In 2008, Michel was awarded a
New Zealand Order of Merit in recognition of his contributions to art.
Based in Wellington, Michel's practice spans printmaking, sculpture, performance art, painting and design, new media and animation. His work grows out of a passion for his Samoan, Rarotongan and Tahitian heritage, as well as his heartfelt relationship to the Pacific region, its people and the environment.